Benefits of Buying a Used Chevrolet Truck | McKinney, TX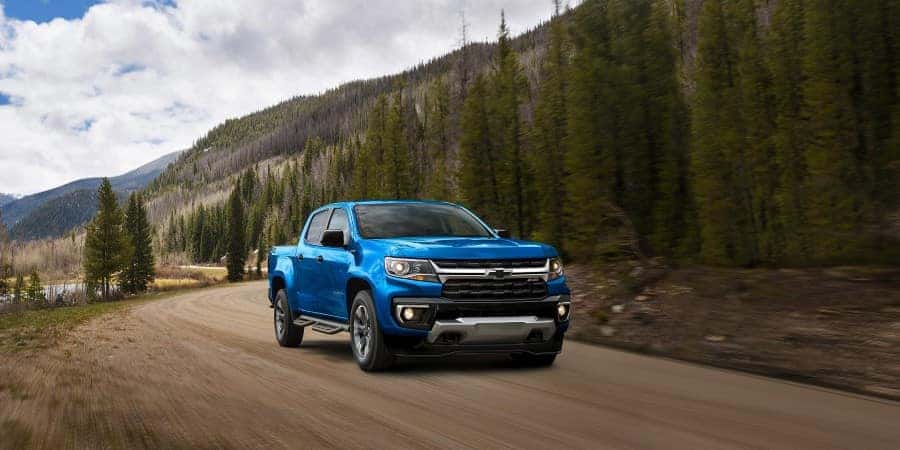 Buying a used truck can be a smart way to get a reliable workhorse at an affordable price. Whether you're looking for a rough-and-tumble heavy-duty truck for contracting, a family-friendly Silverado, or a fun, adventurous Colorado, you can have your dream truck without busting your budget.
Avoid Sticker Shock
If you're looking to save money both up front and in the long run, choose a used Chevy truck. You'll enjoy a lower sticker price as well as lower monthly payments. Thanks to these affordable prices, a Chevrolet Silverado 1500 High Country could be within reach, or you could afford a truck with the powerful 6.2-liter V8 engine. No matter your preference, when you buy used, you could be able to afford a more powerful or luxurious model than if you'd opted to buy new. And since the Chevrolet Silverado is one of the most reliable trucks on the road, you'll be able to enjoy years of hardworking, dependable service from your used pickup.
Less Depreciation
New trucks experience the bulk of their depreciation during the first three years of ownership. When you buy used, you won't have to worry about that — most used cars have already depreciated. Plus, the Silverado has won multiple awards for its impressive resale value.* In other words, you'll be able to recoup much of what you spent on the truck when it's time to sell your truck and upgrade to a new one.
Don't Stress Over Dirty Jobs
If you're going to use your truck for off-road adventures and dirty jobs, why pay more for a brand-new model? You could save money and enjoy the same impressive capabilities with a used Chevrolet Silverado HD or Chevrolet Colorado. On top of that, you won't have to stress about it getting a few scratches and dents. And if you don't want your vehicle getting scuffed up, you could apply the money you save to a truck bed liner or other protective equipment.
Pay Less in Insurance
No one likes to overpay for essential coverage — but you could pay less if you buy used. Since a used pickup costs less to replace than a brand-new model, you'll pay lower car insurance premiums on your used Chevy truck.
Advanced Tech Tools
Used Chevrolet trucks are loaded with the tech tools you need to take the stress out of trailering. Recent model years of the Silverado offer a wide variety of camera views, so you can keep an eye on your cargo and trailer. Some models even offer the transparent trailer view, which shows you what's going on behind your trailer. Modern Chevy trucks also offer a variety of conveniences and safety enhancements, including Auto Grade Braking, Trailer Sway Control, Hill Start Assist, Trailer Theft Alert, and Electric Parking Brake Hookup Assist. But the innovations don't stop there. Chevy trucks from recent model years also feature connectivity between the myChevrolet Mobile App and the in-vehicle Advanced Trailering System, which work together to provide you with trailer diagnostic tools, trailer profiles, and pre-departure safety checklists.
Vehicle History Reports
Gone are the days when buying a used car was a gamble. When you shop with El Dorado Chevrolet, we'll provide you with a vehicle history report for any used truck on our lot. That way, you can check out its number of previous owners, accident history, service records, and more. With this information at your fingertips, you can make an informed buying decision and rest assured that you're getting a high-quality truck.
---
If you're looking for a great deal on a used Chevrolet truck, come shop with us at El Dorado Chevrolet in McKinney, Texas.

*Vehicle's projected resale value is specific to the 2020 model year. For more information, visit Kelley Blue Book's KBB.com. Kelley Blue Book is a registered trademark of Kelley Blue Book Co., Inc.