New EV Charging Features for Chevrolet Bolt EV Owners | McKinney, TX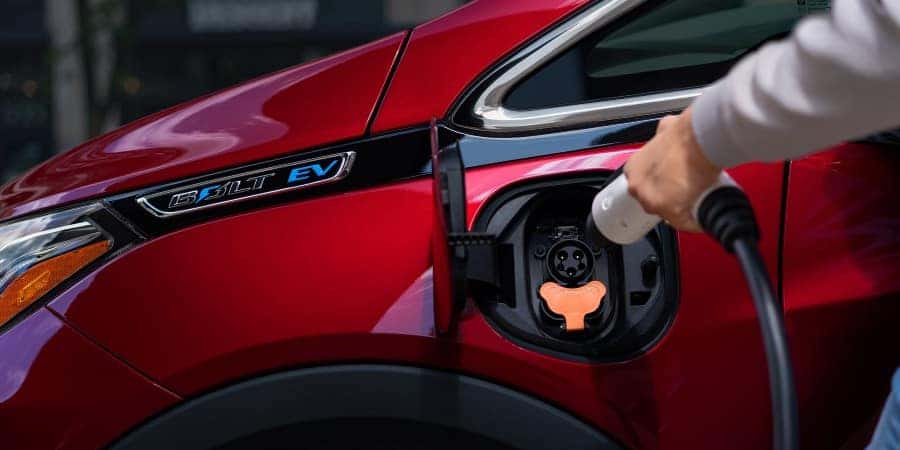 The Chevrolet Bolt EV is an environmentally friendly option for drivers commuting in and around McKinney, Texas. This all-electric vehicle is also incredibly easy to charge, thanks, in part, to the updated Energy Assist feature in the myChevrolet mobile app.
Real-Time Data
Using Energy Assist, you can now view the status of charging stations within ChargePoint and EVgo networks. As such, you are able to conveniently check if a public station is available from the comfort of the driver's seat.
Quick Payment Process
By linking your EVgo account to the myChevrolet mobile app, you can pay for charging at eligible stations completely through the app. The app lists out the stations that are eligible and makes for an efficient process overall.
Station Feedback
After visiting a charging station, you have the option to give it a star rating and provide a comment about your experience there. By doing so, you can help other Bolt EV drivers find the best stations, and they can in turn help you find top-notch stations as well by leaving reviews.
Numerous Station Options
The Bolt EV is compatible with an array of stations across the U.S. You can view over 40,000 of these stations, using the Energy Assist feature. Compared to 2019, you have access to considerably more DC Fast Chargers – about 30 percent. This means that no matter where you travel you can locate a charging station compatible with your Bolt EV.
Wide App Availability
To utilize all of these Energy Assist enhancements and more, all you have to do is purchase a new Bolt EV and download the myChevrolet mobile app onto your mobile device. Once you accept the app's terms, you'll have the Energy Assist enhancements in the palm of your hand for no additional cost during the first five years of vehicle ownership.
---
If you have any questions about Energy Assist or you're interested in purchasing the Chevrolet Bolt EV, visit us at El Dorado Chevrolet in McKinney, Texas.