Chevrolet Tahoe Has Long Legacy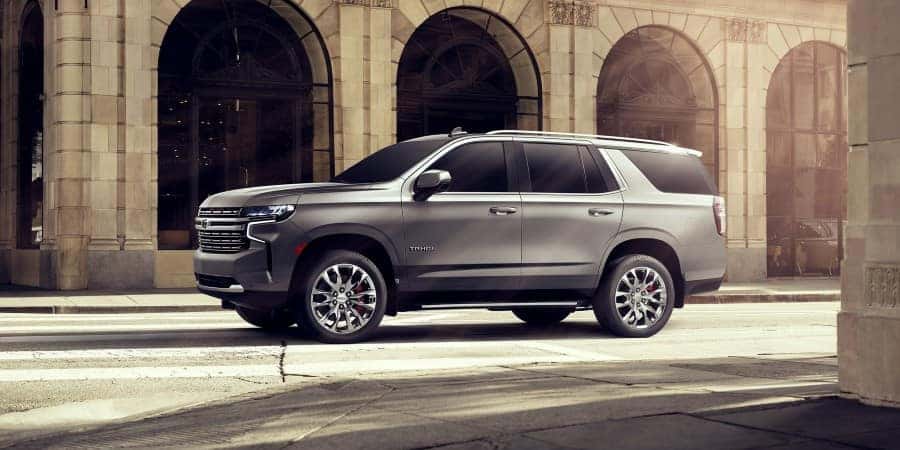 The most popular full-size SUV in the U.S. market for 25 years, the Chevrolet Tahoe, now boasts a full redesign. The 2021 Chevrolet Tahoe offers more room, an independent rear suspension, Adaptive Air-Ride Suspension, and a turbo diesel engine option.
A Law Enforcement Favorite
The Tahoe was first produced in 1995, as an offshoot of the Blazer. It was available in two or four-door models and could seat up to six passengers. Its ruggedness and design appealed to police departments and Chevrolet began to produce a police version as well as a military version.
Third Row Seating
In 2000, a third row was added to the Tahoe to expand seating to nine passengers and two V8 engines were added to the choice of powertrains. In 2007, the Tahoe was lengthened and given more aerodynamic styling. In 2015, the SUV's profile changed again, becoming boxier, and high-tech safety and entertainment options were first offered.
Smoother Ride and More Room
The 2021 redesign includes an independent rear suspension, which not only provides a smoother ride, but has also made a major cabin redesign possible. The extra space has increased the cargo volume to 122.9 cubic feet and allowed for 40 percent more legroom in the third row than previous generations of the Tahoe.
Contact El Dorado Chevrolet in McKinney, Texas, to learn more about the 2021 Chevrolet Tahoe.